The capital of California is a wonderful place. Despite its not-too-big size, there are lots of attractions within and around the city. Local residents and tourists, who flood the area during the summer months can enjoy various activities there. Family persons can spend a day in various museums and learn more about the history of the area and the country; active people can enjoy hiking trails that are plenty around Sacramento; those who love tasty eating can sit around in dozens of eateries of a different caliber.
Besides that, if you come to visit Sacramento at a particular time, you can be lucky to participate in one of the jubilant festivals held there regularly. Their themes are different so that anyone can find the right fest to their taste. Festivals and city holidays are the soul of the city, its personality. When you come to Sacramento, first of all, you see buildings and streets, but festivals are what bring them to life, showing the spirit of the city and its essence. There are festivals for every taste, whether it is a celebration of wine, food, creativity, art, craft beer, or something else. Everything that matters to the townspeople is reflected in the themes of the Sacramento festivals.
The city is usually called America's Farm to Fork capital. Festivals usually take place at the end of summer when the weather is great for outdoor events, but there are also festivals that take place throughout the year. Here are our top-15 best fests to visit in Sacramento.
1.  LEGENDS OF WINE
Where: 10th Street and Capitol Mall, Sacramento
When: September 20
Website: www.farmtofork.com/events/legends-of-wine
Imagine dusk as you sit with fine wine from California vineyards in front of the state Capitol, overlooking the Tower Bridge. This could come true at the Legends of Wine festival. The best award-winning wines, renowned winemakers, sommeliers, and a stunning setting await you at the Legends of Wine Festival.
2.  NEIGHBORGOOD MARKET
Where: 8230 Civic Center Drive, Elk Grove
When: December 3, December 10, December 17
Website: https://unseen-heroes.mykajabi.com/neighborgood-market-elk-grove
The market combines many necessary things to maintain the area and its community. In addition to the market of local farm products and support for local small businesses, there are interaction programs aimed at residents of the area, educational events. The event strengthens the community, makes it unique and cohesive.
3.  FARM-TO-FORK FESTIVAL
Where: Capitol Mall between Third and Eighth streets, Sacramento
When: September 28-29
Website: www.farmtofork.com
An annual Sacramento family festival celebrating the finest food that has been grown and manufactured in Northern California. The holiday takes place in Sacramento because this is the center of Californian agriculture. The festival includes family activities, various events, culinary tastings, drinks, and a food market, as well as live performances by artists, for example, the beloved folk band Wood Brothers. The festival will round off with a stunning dinner from local products at the heart of Sacramento's festivals by the Tower Bridge. Hurry to buy tickets; they usually disappear very quickly because such an event simply cannot be missed.
4.  SACRAMENTO ARTS FESTIVAL
Where: 14th and J streets
When: October 26-28
Website: www.sacartsfest.com
The festival exhibits art from all of its divisions. You will be able to see sculptures, ceramics, fabrics, jewelry, glassware, paintings, photographs, and much more. More than 200 artists present their work at the Sacramento Convention Center. It is nice that you can combine the viewing of fine art and delicious food in restaurants nearby. You can taste Greek, Indian, European cuisine literally in establishments around the corner.
5.  SACRAMENTO GREEK FESTIVAL
Where: 616 Alhambra Blvd., Sacramento
When: October 5-7
Website: www.sacramentogreekfestival.com
Is it possible to travel from California to Greece, but without leaving Sacramento? Yes, it can come true at the Greek Festival in Sacramento. Local dance lessons and bouzouki musicians will create an atmosphere that matches the Mediterranean coast. The renowned Greek cuisine will satisfy even the most sophisticated connoisseurs. Try roasted lamb with aromatic Greek spices, roasted Greek cheese with brandy and lemon (saganaki), and be sure to eat loukoumades for dessert. Do not be afraid to eat too much, because you can drive off extra calories by dancing with Greek dancers.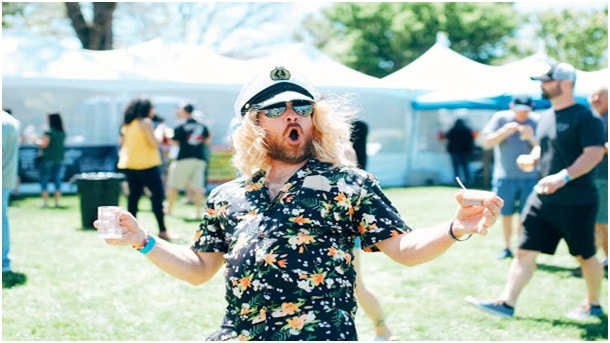 6.  SACRAMENTO ANTIQUE FAIRE
Where: 2350 21st St., Sacramento
When: December 13
Website: https://www.sacantiquefaire.com/
Visitors will be able to view and buy antiques and collectibles from more than 300 vendors, not only from California but also from neighboring states. The age of the presented items is from 20 years.
Items of furniture, tableware, jewelry, artwork, vintage clothing, military antiques, toys, silver, various knickknacks are exhibited. Antique Faire will be held every second Sunday of the month.
7.  BENT: SACRAMENTO LGBTQ FILM FESTIVAL
Where: 1013 K Street, Sacramento
When: October 12-14
Website: www.bentfilmfest.org
The festival has a 29-year history and usually takes place at the Crest Theater. The festival has the status of the longest-running film festival in Sacramento.
With its name, the organizers want to emphasize not straightforwardness, inclination, natural talent, and determination to act.
8.  CRAFTS AND DRAFTS
Where: 985 Riverfront St, West Sacramento
When: November 27-28
Website: www.rivercitymarketplace916.com/
A two-day market for the whole family and even people with dogs. In addition to shopping, you can enjoy performances from five local artists, play games, and taste over 25 varieties of draft beer, wine, and cocktails at the open-air bar. Enjoy a delicious pizza from PizzaSmith Restaurant between shopping.
9.  SMALL BUSINESS SATURDAYS
Where: 1002 2nd St., Sacramento
When: November 28
Website: www.rivercitymarketplace916.com/
Holidays are just around the corner, and you need to stock up on gifts. You can do something pleasant not only for your loved ones but also support local small businesses every Saturday, starting November 28, at the Sacramento Visitors Center. The market will last until December 26th. The assortment includes not only clothes and accessories but also food, spices, art objects, so everyone will find something to their taste.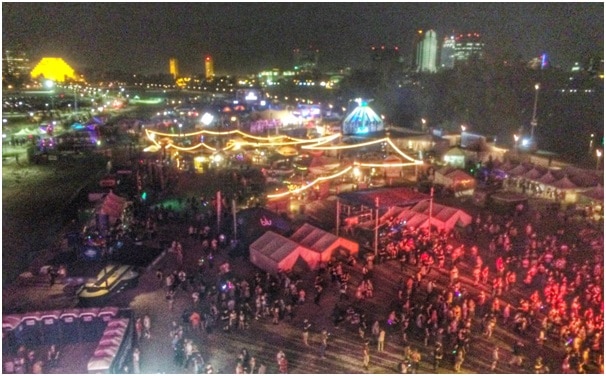 10. CALIFORNIA CRAFT BEER FESTIVAL
Where: Capitol Mall, Sacramento
When: Summit, September 7-9, Festival, September 8
Website: www.californiacraftbeer.com
A great event for all beer lovers as well as true connoisseurs. Three days are dedicated to everybody's favorite foamy drink. During the summit, educational sessions, talks, interactive exhibitions, and of course, everyone's favorite tastings are held. The festival will become the pearl of the program in the middle of the summit. More than 150 Californian brewers will present their drinks and tastings of the best craft beer. Don't miss out on California's Biggest Beer Party.
11. RANCHO CORDOVA HOLIDAY LIGHTS DRIVE-THROUGH
Where: Rancho Cordova
When: December 11, December 13, December 15, December 17, December 19
Website: https://cordovacouncil.ticketspice.com/rcholidaylights
Modern realities require special safety and celebrations at a social distance. Therefore, for the first time, Rancho Cordova Holiday Lights are held in a drive-through format, and all visitors will be in their own cars. But the organizers of the festival promise that this event will not become less fun or memorable, it will be a new fabulous experience.
Over 200 lighted figures will be placed on special vignettes. Also, the organizers are preparing holiday surprises and gifts.
You only need to buy a ticket in advance and tune the radio to the noted frequency for full immersion in the holiday.
As part of the event, you can make a donation to needy children and teenagers. This can be a gift, wrapping paper, or money order.
Besides, you can bring food to families in financial distress during this challenging year.
The organizers also collect blankets for homeless people, pillows for veterans, and food for dogs and cats.
The holiday is a good reason not only to please yourself but also to do a good deed for those who are a little less fortunate. New Year is a great time to support others and believe in fairy tales.
12. FOLSOM HISTORIC DISTRICT ICE RINK
Where: 905 Sutter Street, Folsom
When: November 25 — January 18
Website: https://www.folsomicerink.com/
The beloved ice rink returns to us in 2020. Of course, with the observance of social distance, visitors will have to put on masks, but it's warmer with them.
The organizers perfectly fit the round skating rink into the historic square.
13. ROOTS TO RESILIENCE: VIRTUAL HEALTH AND WELLNESS SUMMIT
Where: Online
When: December 1, December 3, December 5
Website: https://www.theyogaseed.org/
Perhaps this event is what we all need this year. The summit will touch upon the themes of recovery, bonding, resilience, and healing. Now more than ever, it is important to take care of yourself, your health, nutrition, and mental health. The best specialists will gather to share knowledge, exchange experience, and teach self-love and health care.
This year the event will be held online.
14. WINTER WONDERLAND AT MIDTOWN FARMERS MARKET
Where: Midtown Art Retail Restaurant Scene Building
When: November 28 – December 19
Website: http://exploremidtown.org/midtown-farmers-market/
At the market, you can buy both ordinary products and festive New Year gifts and souvenirs.
You can go here to buy groceries, hot food, and seasonal treats.
If you need a unique gift for Christmas, you can definitely find it on the market. The assortment will include jewelry, home decor items, party sets, and much more.
When shopping, be sure to take a cup of flavored cocoa.
15. WEDNESDAYS AT WINN CERTIFIED FARMERS MARKET
Where: Winn Park, Sacramento
When: December 2 — June 23
Website: https://wednesdaysatwinn.com/
A new year-round farmers market is already open on Wednesdays (except December 30) at Winn Park.
You can reach this market conveniently by bike, as you can park it on the site of the nearby hotel. Visitors on cars can also comfortably leave their vehicles in the nearest parking lot.
You can visit the market on any Wednesday, but since the event is held outdoors, the market will be closed in adverse weather conditions.
The organizers put up many open-air kiosks and trucks offering the best farm products, ready-made food, flowers.
If you are going to go with your company or family, then you can pre-book a large picnic table that can accommodate ten people. This table can only be booked in advance due to social restrictions, and no one except you can use it.
The organizers of the market carefully monitor compliance with the rules for preventing the development of an epidemic. Unfortunately, the tasting of products is currently prohibited.
The entire market is equipped with hand disinfection and handwashing stations. The distance between people must be observed on the territory.
Winn Park is a great place to support local farmers and local businesses while purchasing only quality and delicious food.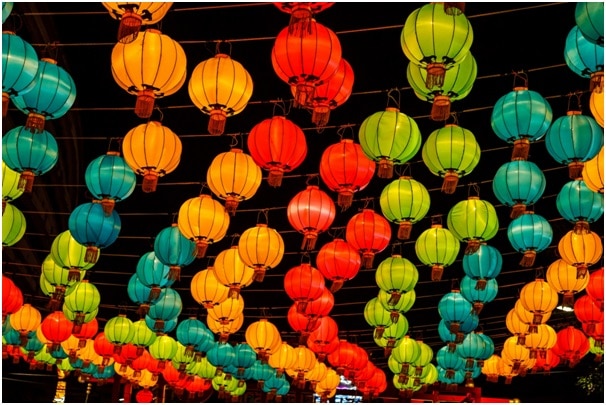 PROFESSIONAL PLUMBER IN SACRAMENTO 
If you came home after the festival and found that you have a leaking pipe – you should call 5 Star Plumbing – professional plumber in Sacramento area to deal with this type of issue.
TO SUM UP 
The global situation has affected the holding of festivals and events in Sacramento. Some organizers have canceled their events, some have moved them to the online format, and those that remain will be held in the format of new realities. Each organizer is looking for a format that suits each festival. Someone chooses drive-in or drive-through, someone provides social distance and makes sure that all visitors are wearing masks and using sanitizers.
At such times, it is especially important to support each other and be kind to others. Support local businesses by buying gifts for loved ones from them, donate food, blankets, or clothing to those in need at special markets, buy takeaways at a local restaurant around the corner. By supporting those around you, you support your local community and make the world a better place.