When you are looking for a garbage disposal repair and installation service in Sacramento, CA, you need to find the best plumbers in the area. 5 Star Plumbing is always ready to help you!
At 5 Star Plumbing, we provide the best garbage disposal replacement and installation services. We have been in business for over 5 years and have been servicing the needs of our customers with quality workmanship. Our technicians are well trained, experienced, and knowledgeable to handle any type of garbage disposal problem you may have. Our garbage disposal services in the Sacramento area include installation, repair, replacement, and maintenance.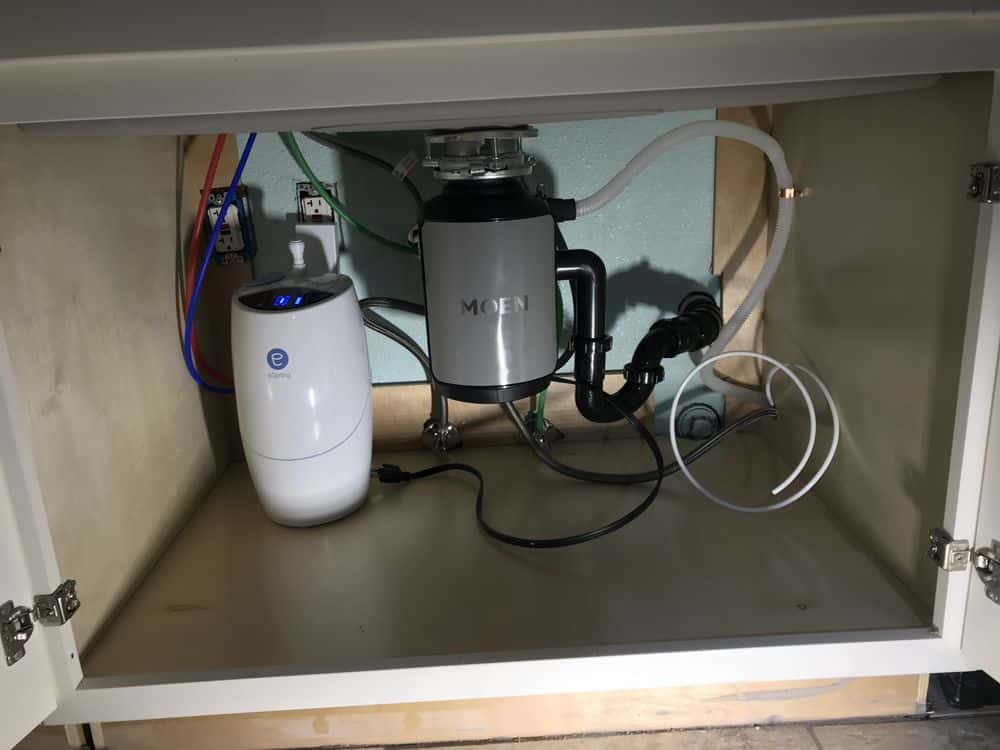 We have a team of experienced and professional Sacramento plumbers, who take pride in their workmanship and provide excellent customer service. We offer free estimates to our clients when they call us for garbage disposal repair in Sacramento, CA.
Common Garbage Disposal Problems We Fix
Garbage disposals are a combination of both electrical and plumbing. As such, it's not surprising when challenges can happen that require the disposal to be repaired. Some common challenges we encounter include:
Drain is Clogged / Disposal Drains Slowly
Your drain could be slow because there's something blocking the main pipe or things are getting stuck around the opening of the pipes. Every time you throw away huge amounts of debris and food in your garbage disposal, you put your sink and kitchen drain at risk of being clogged. You will hardly find a more frustrating situation than a kitchen sink that cannot drain. When your blades are dull or there's a break in the system, the food and liquid will back up. 
If you notice water and food running back up the sink, it could be that the blades of your sieve are dull or there is a clog deeper in the pipes. In that case, you better call a professional plumber to deal with the problem.
Unit is Leaking Under the Sink
If you have a garbage disposal, you should check the seal around it to make sure it's not leaking. Leaks can often be fixed and prevented, but sometimes they go unnoticed for months or years, which leads to serious issues. 
If you see the unit leaking under the kitchen sink, you better call a local plumbers to deal with it, like us
if you've been hearing a strange sound coming from your kitchen, it's probably not the disposal doing its job. A grating metal noise could indicate that something is stuck in the blades of the disposal and needs to be removed before it damages the unit. If you hear any humming sounds from your disposal, it's time to call a plumber.
A jammed garbage disposal can make a mess. This often happens when too much waste is dumped down the sink and doesn't go through the blades properly. The excess waste will back up, sometimes causing too much water to overflow from the sink.
You can avoid getting stuck in the kitchen sink by regularly running water and rock salt down it and avoiding excessive food waste.
Garbage Disposal doesn't work
When you turn on your garbage disposal and it doesn't make a sound, the silence might indicate a couple of different issues: the plug for the disposal could be loose or the reset button may have popped out. You might need a new switch or your circuit breaker to the motor might have overloaded.
The different smell in the kitchen
Sometimes, when garbage is sitting in there for a while and not being used, it starts to smell really bad. That's because particles that collect at the disposal tend to emit smells. Don't worry though! There's no problem with your disposal. It just needs a good cleaning. Keep in mind that this technique only provides temporary relief for smells. 
If you have persistent odor issues, it might be better if you called professional plumbers to take apart the disposal and clean it more thoroughly. This is a good bet if your drain is slow or clogged.
When you hear a loud grinding noise, one of two things can be happening. Either something has come in contact with the metallic blades or the blades have chipped and forged against each other. 
We recommend that you be mindful of these potential scenarios because they could have severe consequences for your well-being. If your grinding chamber is replaced recently, and a part in it gets damaged, you may be able to use the warranty to fix the issue.
Can I repair garbage disposal myself?
If you try to handle the repair works by yourself, you can follow several easy steps:
Find a button on the bottom of your disposer and press it. If it does not help, look inside the drain using a flashlight;
You may find some objects that clog the drain;
Remove all foreign objects and do not forget to switch the power off;
Find the hex key jam and turn it back and forth.
We do not recommend fixing or repairing your garbage disposer by yourself. It can lead to injuries and consequences that are even more dangerous. The best bet is to hire professional technicians who will handle the repair and installation. 
We provide 5-star plumbing garbage disposal replacement or installation services in Sacramento, CA at the most affordable price. Contact us once you've noticed the problem. The sooner we repair or replace your disposal, the less repairing services will cost you.
Sacramento Garbage Disposal Installation & Replacement
Our garbage disposal installation services cover the whole of Sacramento county, all you need to do is give us a call and let us know what's under your sink. We'll make sure to provide you with the best disposal system for whatever you require. We take time to inspect the plumbing and electrical components in your building so we can properly install a garbage disposal.
Do you want to replace your old garbage disposal? 5 Star Plumbing handles the process from start to finish. We provide garbage disposal replacement services for Sacramento residents. Our technicians will remove your old disposal, install the new one, and make sure everything is working correctly.