If you are looking for water softener installation in Sacramento, then contact us! We are professional Sacramento plumbers who specialize in installing and repairing different types of water systems.
Hard water is a bigger problem than you might think. Hard water contains minerals like calcium and magnesium which will mix with soap and cause damage to any part of your home that uses water. This can include your faucets, sink, shower fixtures, dishes and more. Installing a water softener will help you avoid these problems in the future by removing those minerals from your household's drinking water supply.
5 Star Plumbing has been working in this industry for more than 10 years and we know how to install, replace and repair water softeners perfectly.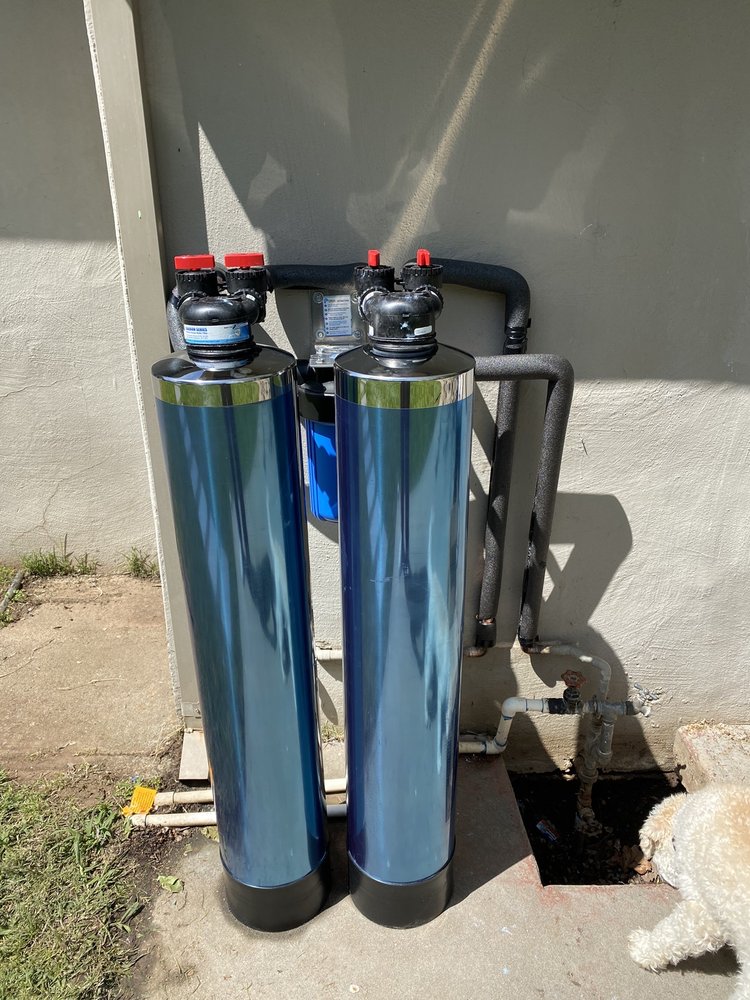 Why do you need to install a water softener at all?
Water softeners work by dissolving minerals, like calcium and magnesium, into a salt solution. The solution then circulates through the resin bed which contains an ion exchange resin that attracts the dissolved minerals. As the water passes through the bed, it picks up everything from bromide to sodium to manganese in a form that is not harmful to plumbing or health.
The benefits of having a water softener in your home include:
– softer skin and hair,
– less soap scum on bathroom fixtures,
– less soap scum buildup on laundry, and
– less limescale buildup on dishes, faucets and showerheads.
– Removing minerals and metals from the water supply, which can lead to hard water buildup in pipes
– Improving the taste and smell of drinking water
How 5 Star Plumbing can help you with water softener installation in Sacramento?
Water softener installation can be a DIY project, but if you're installing something more complicated, like drilling through pipes, then calling a professional plumber in Sacramento can help. If you make a mistake, that mistake can easily lead to issues at home. You don't want to strain your pipes and neglect the plumbing, or else it'll be more expensive on your wallet in the long run.
We provide water softener installation and replacement services to residents in the Sacramento area. Our experts will help you install a new water softener system in your home so that you can get the most out of your investment. CALL US TODAY (916) 796-1233
Water softener repair in Sacramento
If you are looking for water softener repair services in Sacramento, CA, then you have come to the right place. 5 Star Plumbing offer a range of different water softener services, including installation, maintenance and repairs. In order to provide the best service possible, we will first assess your current situation and provide a free quote that is specific to your needs.
Our professional team of staff will also make sure that your system is operating efficiently and will provide regular maintenance checks. so that you always rest assured. Call us today to get a free estimate!