Repiping is when we replace your old water pipes with high-quality ones from top to bottom. This is necessary if there's serious corrosion in the pipes, but not always. 5 Star Plumbing offers full water & sewer line repiping services in Sacramento, CA. 
Our team of expert plumbers will assess your needs and provide you with a free quote for the repair work needed to complete your job. Our plumbing team can easily identify discolored water, corrosion, repairs, and other plumbing or water heater issues. If you think your home's plumbing needs to be inspected, give 5 Star Plumbing a call. Let us take care of any piping problems you might have.

When you may need repiping services in Sacramento, CA?
Repiping services are usually required when:
If you notice a change in water pressure or the color of your water;
If you notice foul-smelling or bad-tasting water, let us know right away;
Increased water bills;
When you need to replace old, worn-out pipes;
Strange noises from your bathroom, basement, or kitchen pipes;
If you have problems with hot water, it might be time to replace the pipes in your home
How does a house repipe work?
A plumber may have to get a service permit from the local government to be able to use certain pipe materials. During construction, we will need to shut your water off and cut holes in the drywall while the pipes are being replaced. We will cover your floors, walls, and furniture to prevent damage. You can help us by covering the windows so we don't disturb your neighbors. . If you have any questions about this, please contact your local city hall for more information.
Which pipe is better: PEX or copper?
PEX is a type of plastic tubing that can be used for heating and plumbing and can help with things such as drainage, temperature control, etc. PEX pipe is becoming increasingly popular and is being used in many residential cases to replace traditional copper piping. Many homeowners who are already familiar with copper plumbing may not be aware of the benefits that PEX provides, such as a reduction in water line leaks.
If you're thinking about ​repiping your home, contact us to find out how we can make it easy and affordable. Contact us for quality Sacramento plumbing services.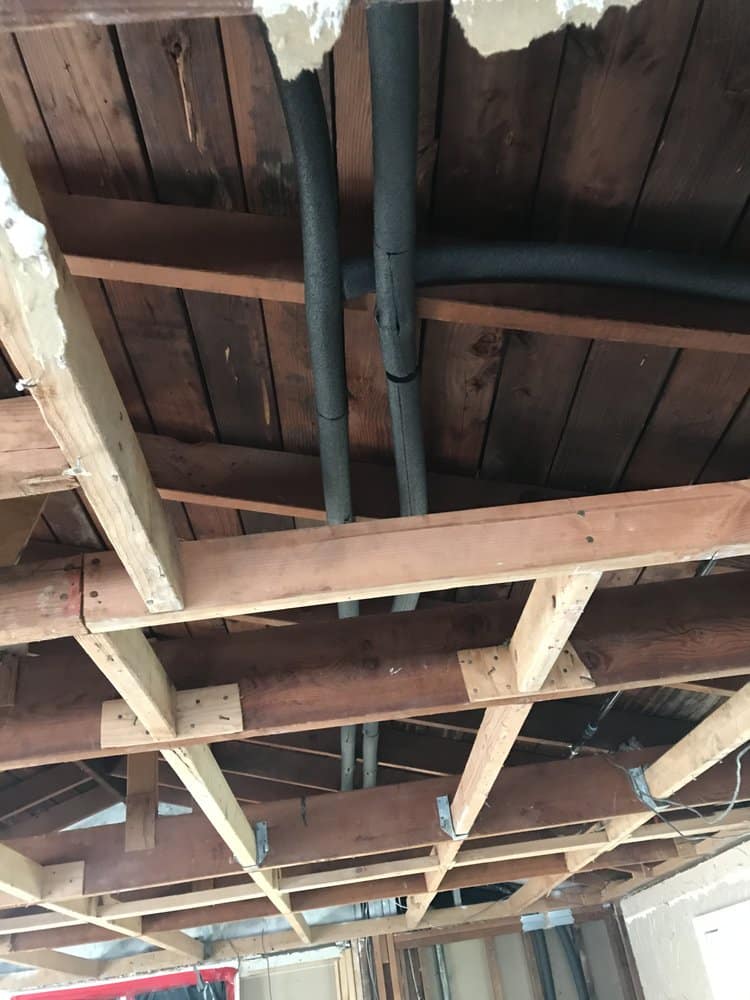 The advantages of installing copper pipes
Copper pipes were designed as replacements for galvanized pipes and are now being used in residential plumbing more and more. The advantages of copper pipes include the elegance that they lend to any project and their aesthetically pleasing color:
Toxic-free properties
Durability
Easily installable
One downside of copper pipes is that they're more at risk for corrosion when the water in them is higher pH, or acidic.
The advantages of installing PEX PIPES
PEX piping has been around for a while and is used for interior purposes. It can help with many plumbing-related issues like leaky faucets and clogged-up drains.
Strong and versatile.
You can get it for a lower price, with less effort.
Corrosion resistant
75 years is the estimated life expectancy
Quiet (no singing or clanking pipes!)
The best choice for winter environments
PEX pipe has two main disadvantages: it should not be used for outdoor applications because it can break down when exposed to UV radiation, and it may not be as resistant to corrosion as copper pipes.
Repiping Services in Sacramento, CA Provide a Wide Range of Benefits
If you are looking for a reliable and experienced repiping service in Sacramento, CA then look no further. We are the best option for all your plumbing needs. We have been providing quality services to our customers since 1997. Our mission is to provide 100% customer satisfaction by meeting their expectations of quality, timeliness, and cost. We have a team of experts that specialize in plumbing and repiping services.
We guarantee that our repiping works will lead to:
Clean water to use and your old, rusted pipes are a thing of the past.
Repiping services not only provide clean water, but they also give you strong & robustly flowing water pressure for a better shower experience.
Our plumbing specialists will fix anything leaking and make sure they never cause any problems again
Slow signs of water damage can quickly turn into major issues with your plumbing. Always get a licensed plumber to replace your piping if there are any signs of water damage.
You can get in contact with us for your next repiping job and we hope to see you again soon! 
We are proud to have you as a customer because our company is reliable. Trust us as the number one repiping company in Sacramento and let us care for your property like it's our own. Whenever homeowners need some plumbing work done, they turn to us! They can count on competitive quotes, speedy service, and the best quality.