We offer Sacramento leak detection and repair services. Our modern leak detection technology allows us to pinpoint leaks without causing unnecessary damage or disrupting the surroundings. Our leak detection tools can detect hidden leaks deep under concrete and asphalt. They can even detect the smallest water leaks, making it possible to track down more than one leak at a time.
The slightest leak from your basement, kitchen, or bathroom can lead to disastrous consequences. It can cause problems such as increased water bills, damaged floors, valuables, walls, and even mold. And, 2 inches of leaking water from your pipes can cause a spread of mold all over your house.
Using water to combat harmful environmental conditions can result in further damage to property:
Mold 
Mildew
Spores
Pest infestations
5 Star Plumbing offers quality service with competitive pricing. We are fully licensed, insured, and have been in the business for over 10 years. Call Today for a Free Estimate and great plumbing experience: (916) 796-1233
How Do You Know You Have a Plumbing Leak?
It is possible that there was a water leak on your property, which will require repairs. Make sure to schedule plumbing services in Sacramento, CA. It's a great way to prevent unnecessary water damage and wasted money on repairs.
Signs of a leak in your house:
The pipes are discolored
Odors from sewers
Weak water flow
Slowly draining water
No water in freezing temps
High water bill
Paint bubbling on ceilings and walls
We've always got the right tools to resolve any leaking concern and will fix your problem the same day we diagnose it. To learn more about what we can do for you, contact us today for a free in-person or virtual consultation.
Common problems:
Collapsed or broken pipes – Collapsed or broken pipes can lead to a variety of problems and are a frequent occurrence for many homeowners.
Misaligned pipes – Misaligned pipes allow water to flow in the wrong direction, causing property damage, stagnant water, and potential flooding.
Clogged or Deterioration of pipes – Does your pipe gets clogged often? If it does, it is likely because the pipes are old and deteriorating. You must replace your old pipes as soon as possible to avoid serious damage.
Leak Repair in Sacramento, CA
We aim to minimize leak repair costs and damages and can handle any of the following plumbing issues:
Bathroom leak repair – the main problem with leaking pipes is the difficulty in detecting the leak. The source may be out of sight, which makes it hard to make a diagnosis. As a rule, toilet, basement, kitchen, and bathroom supply lines are hidden behind the walls. We use the most innovative techniques and methods to detect the slightest sign of the problem. Our experts use specialized thermal imaging and acoustic microphones in order not to miss the smallest spot suffered from damage;
Kitchen leak repair – a leaky sink is also hard to detect. Some people mistakenly underestimate the problem considering it's not a big deal; however, a minor leak can result in substantial water costs and wastes up to 2000+ gallons. Our mission is to put ease on your wallet with the help of efficient leak detection service implementation;
Leaking pipes repair – leaking into the surrounding area is hardly a pleasant surprise. It can lead to unsanitary conditions, bacteria, and other associated consequences for your pets and children who love to play outdoors. We will fix your sewer water lines at the most reasonable price.
Pinhole leak repair – Plumbing pinhole leaks behind walls can cause serious water or mold damage. Your home could quickly turn from livable to unlivable as a result if you don't know where the problem is. Our customers love us because we provide unbeatable Sacramento leak detection.
Foundation leaks – Slab leaks are caused by a plumbing failure, weekend water lines, and chemical reactions between the metals in the earth and the metals in your plumbing system. The most common cause is soil shifting beneath your foundation. Our leak detection technology will help you determine the cause of the problem and the best method of repair.
We guarantee the fairest approach. Our plumbing company provides a detailed pipe and faucet report featuring images and photos made by a pipe camera. You will be able to evaluate the complexity of repair works we need to complete. The s endoscopic cameras let us examine small corners and potentially dangerous spots. We can also measure the level of moisture and detect dampness. Our experts check the level of pressure as well as conduct air and wet tastings.
We Offer Leak Detection and Repair in Sacramento, CA
5 Star Plumbing is a well-known plumbing company in Sacramento, CA. We offer professional leak detection and repair services for residential customers in the Sacramento area. We are the go-to plumbing company for Sacramento, CA, and beyond. We have a long list of satisfied customers who come back again and again for their reliable plumbing services. People speak highly of the quality of their work and they have a great reputation that is well-earned. We stand by their work with guarantees and warranties.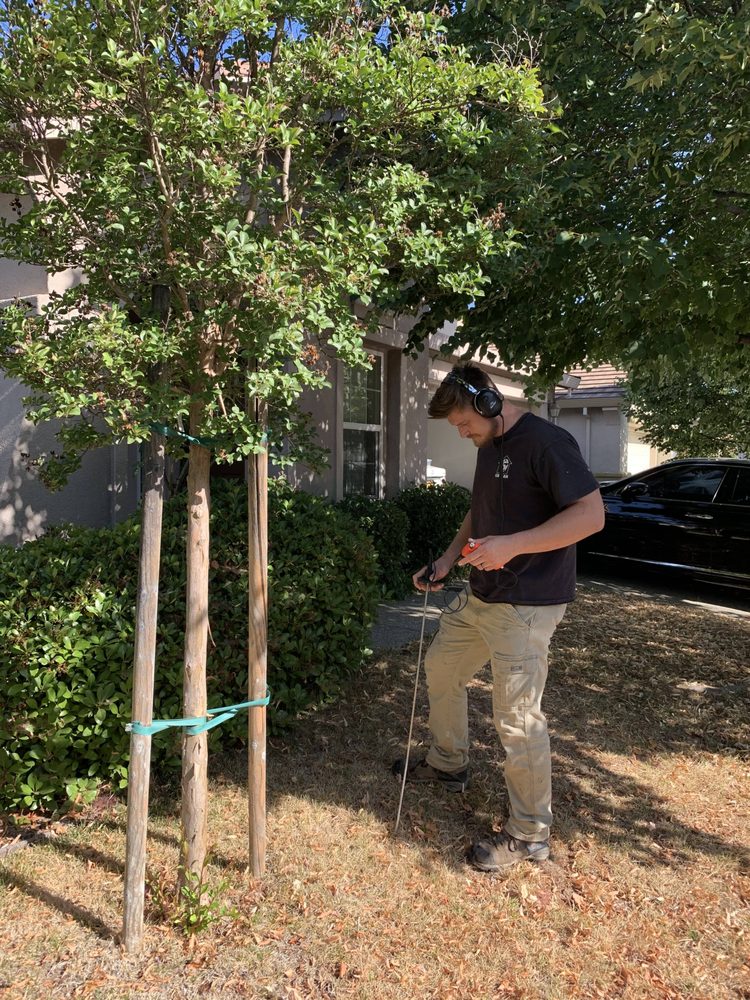 While it may seem that a toilet leak, kitchen sink leak, or even a basement leak is easy to detect on your own, hidden leaks such as a slab leak require professional leak detection services. Call 5 Star Plumbing today to schedule your water leak repair services in Sacramento. Our plumbers are ready when you are.