The plumbing business has been influenced by shifts in building styles, such as the increase in more multi-unit buildings with narrower uncovered roof areas and fewer plumbing facilities per dwelling unit. As well as the advent of the new informational era.
As a home service company owner, it's important to keep up with the new industry innovations and plumbing software so you can give your clients the best possible solutions and services.
The more you know about what to expect in 2021 and the coming years, the more you'll be able to secure your business from future surprises, take advantage of available technologies, and predict shifts in consumer preferences.
Projecting forward, where are the potential growth prospects?
INVESTING IN ONLINE REVIEWS
In today's modern world, positive consumer ratings are key to your online reputation.
Did you know that 86 percent of buyers read the feedback for local companies before recruiting, with 95 percent of people between the ages of 18 and 34 doing so? In reality, consumers read an average of 10 online reviews before determining whether or not to trust a brand, and more than 40% only consider reviews from the last two weeks.
Plumbing firms must keep a close eye on their online reputations on all major platforms, including Google, Yelp, and Houzz. When you get a bad rating, it's also necessary to react because 89 percent of customers look for the company's response.
PERSONALIZATION STRATEGY
Individualized customer care means handling consumers as people. This has become extremely difficult in an era where consumers can order your goods and services from about anywhere on the planet. While there is no one-size-fits-all solution, the 10-step process that follows will include a roadmap for your contact center to take a more tailored approach to customer service.
Here are the essentials to consider:
Taking the time to learn from your clients is one of the most critical aspects of providing personalized support. Demographic statistics and consumer knowledge should be accessible from the company's communications department. Then, sit down with the top customer service reps and chat about the kinds of clients they work with on a regular basis. This process, when combined, will allow you to 'flesh out' a set of profiles focused on the needs, desires, and expectations of your average client.
Since it's a good way to communicate with and listen to people, social media has been essential to multichannel programs. As a result, social media platforms are a reliable source of data and feedback that the company can use to tailor consumer interactions.
Customers should not choose through which social network to contact your business when making purchases. They want to get customer service in the way that is most convenient for them in today's hyperconnected environment. Customers expect the company to be there anytime they need it, whether it's in person, on the internet, by email, social media, or live chat. Customers would gladly turn to a rival that offers an omnichannel service experience if you don't.
COMMERCIAL BUILDINGS PLUMBING
Plumbing installation work on new office, manufacturing, and factory building schemes is anticipated to be in high demand. Demand for plumbing jobs for universities and medical centers is expected to increase.
Although commercial plumbing is a difficult task, since plumbing fixtures and pipes are installed in walls and floors, installations are typically optimized starting with the project design process. Sheer size and quantity of equipment demand maintaining service, which generates constant cash flow and stability to your business.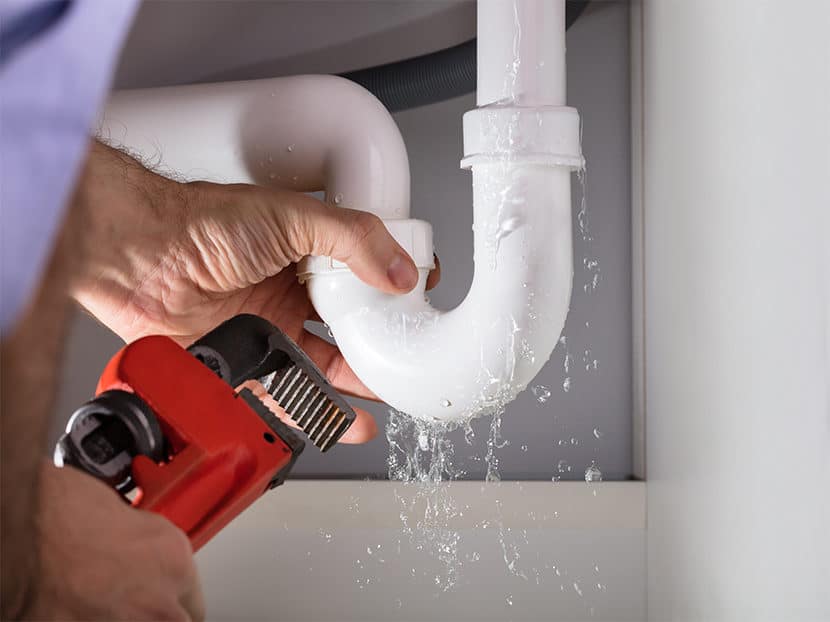 HOUSEHOLD'S NEEDS A SHIFT
A few players in the plumbing business have successfully responded to household needs shift by providing specialized construction services to facility households transitioning from conventional gas or electric hot water systems to more eco-friendly solar hot water systems(HWS). This new technology has a very short payback period of around 6-8 years, depending on local climate, consumption, and energy tariff. Green-tech solutions orders will likely increase in the short-term period.
Consumers are more worried than ever before about the environmental effects of their home appliances. This is leading to a growing preference for energy-efficient water heaters, which is something you can keep an eye on. You should expect to see more solar-powered water heaters as households get more interested in environmentally sustainable options. Solar heaters are common with customers because they save energy while also lowering their heating bills.
INFRASTRUCTURAL PLUMBING
Coming years promise us moderate demand improvements for the infrastructure sectors. Recovering investment growth in water storage, wastewater, stormwater drainage, and pipeline growth is aimed to address the growing population base and enhance water safety. The future development of the plumbing industry and projected sales sources should be kept in mind. This data can be used to inform you of strategic choices about the potential course of the company and give you a competitive benefit.
RESIDENTIAL REMODELING OR NEW HOME CONSTRUCTION
The current surge in need for plumbing work for fixture and fitting construction in new buildings and restoration work on existing buildings is anticipated to remain. Bathrooms and kitchens are always the most important things to remember when remodeling or constructing a new house. They usually have the most piping work. These areas face the most amount of improvements during reconstruction, such as relocating the dishwasher or upgrading a toilet to a walk-in bathroom. This market would be bolstered by an increase in household net income.
PLUMBING SERVICE SUBSCRIPTION
The need for plumbing emergency service and repair work in the housing sector would remain strong, owing to patterns in households' amount of income available for spending and spending patterns. Smaller plumbing businesses will continue to generate the majority of their income from this work; however, contractors working under franchise agreements or creative systems, such as Emergency Home Assist (EHA) and services offered by insurance companies, will capture a growing share of this business.
TRENCHLESS TECHNOLOGY
Technology can not only help your clients save money on their water bills, but it can also help you work more effectively. Trenchless technology, for example, may be used to replace the conventional way of building and restoring pipelines.
Unlike conventional sewage pipes, this technology delivers a quicker, more cost-effective alternative with far less manual labor. To mount the pipeline, you just need to make small holes at both ends of the pipe rather than digging up the client's land.
Also, since you can see through the pipe with a camera, it's easier to find out what's going on when plumbing problems happen.