5 Star Plumbing provides sump pump repair and installation services in Sacramento, CA. Our plumbers has been providing quality plumbing services in Sacramento for over 10 years.When it comes to fixing an issue, we will never cut corners and leave you with a lower-quality product just because the job is done faster. We believe that good work should be done right and not in a rush. Our goal is to provide our customers with the highest quality plumbing service possible.
We have the knowledge and experience to handle any job from a simple clogged drain to a full basement renovation. Our team is trained to provide you with the best solutions for your needs. If your sump pit, pump, or basement wall is broken and you need help, we can fix it quickly. 5 Star Plumbing only offers the highest quality plumbing services that are reliable and professional in the Sacramento area.
We offer sump pump installation, maintenance, and repairs. We have experience working with a lot of different models so feel free to ask us about any sump pump issues! If you work with us, we'll see that you receive the customer service you deserve in Sacramento, CA.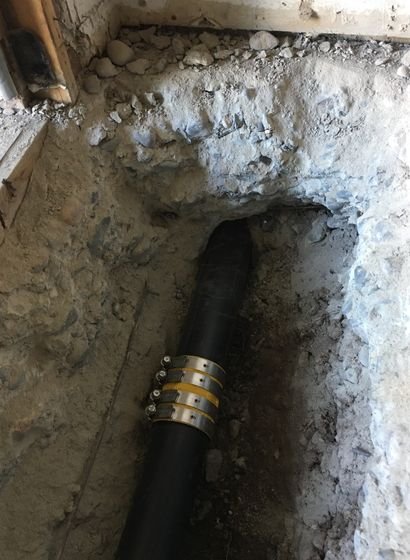 The Different Types Of Sump Pumps in Sacramento
There are two types of commonly used basement pumps: submersible pumps and pedestal pumps.
Submersible pumps use water pressure to move the water from a low-lying area to a higher elevation, such as from a basement to the exterior of a building. They are typically mounted on the bottom of the building and their power cord is extended out for easy access.
Pedestal pumps have a pump head that sits above or close to the water level and they are more suited for pumping water up to a certain height.
Sump Pump Installation
Sump pumps are installed to keep water from entering your home. It is a good idea to have these on your property as they can save you from flooding, and there are many other benefits that come with having one installed.
Five Star Plumbing offers Sacramento, CA sump pump installation services. They are a highly trained team of professional plumbers who can install your sump pump in one day. They offer free estimates on their website so you can get an idea of the cost before you make a decision on whether or not it's worth it for you.
Benefits Of Sump Pumps installation in Sacramento, CA
Flood Damage Prevention – The sump pump stops the flow of water entering the basement until you can repair or replace the broken drain, preventing catastrophic flooding and causing no damage to your home.
Mildew and mold prevention – The presence of dampness and humidity can encourage the growth of mold, which could pose a problem for building materials, the health of the occupants, and even your water system.
Fire Risk Reduction – Flooding of basements can cause electrical fires due to short-circuiting of appliances because wet objects are more likely to become electrically charged.
Property Value – Having a sump pump in your home can add value by providing a high level of structural integrity for the home, and will also be resistant to water damage.
Sump Pump Repair
Make sure your sump pump is properly functioning before it starts to rain. Add water to your sump pump's sump and wait a few minutes. If the pump doesn't turn on, you might need repair. Call us if that's the case!
The 5 Star Plumbing Company is an expert plumbing company that provides sump pump repair services in the Sacramento, California area. Our team of experts ensures that your sump pump is restored to its original working state by conducting a thorough inspection of your property's plumbing system.
If your sump pit hasn't been working properly, our skilled technicians will fix it. Or if you are in the trenches, literally, with your basement all soaked up, all you need to do is call us. We guarantee to install your sump pump well and make sure that it stays in good repair for years. In addition, we also offer our expert advice on what you should do if you need a sump pump repair.
Common Sump Pump Repairs
One of the most common types of repairs:
Frozen or clogged plumbing hose/pipe
Power loss
Clogged breather valve
Seized floats
When Is Sacramento Sump Pump Replacement Necessary?
We recommend replacing your sump pump if you call us out for repairs more than once a year. We'll also recommend replacing one if your sump pump is more than 20 years old. Remember that your sump pump is a damage prevention device. Neglecting its maintenance isn't a smart idea, and it will all be for naught if you haven't had service from Sacramento sump pump replacement specialists. If you're ready to invest in reliable and affordable plumbing services in Sacramento, CA , contact us today!
How 5 Star Plumbing can help you with sump pump repair and installation services in Sacramento?
For most of us, the thought of having a flooded basement is absolutely horrifying. What can you do to prevent flooding and avoid those awful disasters? If you're searching for someone who can help with your plumbing, we are the best company to trust. We always make sure that our customers are provided with top-notch drainage systems and a hundred percent installation. With our experience, we always get it right