1. What Do Plumbers Do? 
A highly-professional plumber in Sacramento must be able to solve every issue concerning the plumbing system of any household, from fixing a leaky faucet to excavation works aimed at taking out trees' roots intruding in your pipes. He should employ the latest technology, use highly sophisticated equipment, and have considerable expertise to find quick and reliable solutions for any plumbing problems. Another essential feature is the plumber's accessibility when the issues require urgent measures taking.
While different plumbing companies provide variable services, each of them trying to stand out on the market and come up with unique solutions, all the licensed plumbers can easily handle the most common misfortunes occurring with your pipes and fixtures:
Issues concerning toilet bowls, taps, and faucets.
Leaks and bursts of pipes, shut-off valves, and drainage system's elements
Problems with various kinds of water heaters, with a tank or tankless ones
Malfunctions requiring repairs or replacement of gas pipelines
Breaks in water pipes and sewer lines
Although the list of challenges a homeowner may face is quite insufficient, and one may have pretty uncommon plumbing issues, a pro in the sphere is highly likely to ensure the work's quality and efficiency.
All in all, hiring a professional plumber is the top choice of most people across the globe, even if they have experience and time to fix the problems in a DIY fashion. Knowledgeable as one can be, a good plumber is twice or thrice as knowledgeable. Besides, he can update you on the latest developments in plumbing solutions and give you meaningful recommendations as to prevention, repairing, and overall maintenance of the plumbing framework in your household or a facility of your business. Based on his vast practical experience, he will also have ready answers should you have any to ask. This is a part of the service you are going to pay for and will save you considerable time searching for the right solutions on your own.
Hiring a highly innovative and certified problem can get quite problematic when either you have no experience in the business or follow misleading guidelines and suggestions of the people who know nothing about it but give recommendations every now and then. The Internet is an excellent resource of information, too. Still, while it provides an overwhelming abundance of articles, short-lists, and tops, it is far more profitable when you know what exactly to pay attention to and can formulate the right questions to ask your future plumber. To make it easier for our readers to be confident in their quest for the best professional plumber, we have created a comprehensive guide and are glad to share our knowledge. Hopefully, this will simplify the search and promote the result of any plumbing work one may require. Read on and find the most competent and trustworthy plumber to fix every small issue before it has turned to a major one.
2. Regulations 
Plumbers' licensing is subject to plenty of specific regulations due to its crucial influence on the public and private lives of communities. As they protect, repair, and replace water pipes in households and business buildings, their work is highly significant and requires regulations. Surprisingly, even the healthcare system is dependent on plumbers' work because the diseases passed to people over the water running in the pipes pose a severe threat to the well-being of entire communities. To save the lives of people at a decent level of quality, plumbers need to be certified, educated, and undergo continuous training to update their knowledge to the top-notch.
Every country and nearly every state of the USA has individual rules for the matter. Governmental web pages regularly update information concerning any changes made in the sphere for the convenience of homeowners in need of a plumber.
Licensed vs. Non-Licensed
Plumbers crucially need to have licenses in most states of the US. It is immensely important that a plumber has undergone sufficient training and has received ample knowledge in all fields related to plumbing. The upgrade courses also require plumbers to take specific tests to verify their capacity to solve any plumbing issue. Competence is a key feature demanded of them. In the case with plumbers, it is justified because their mistakes and malpractice can turn into substantial expenditure on the part of homeowners. Hence, the threshold should be tough to pass for a plumber to obtain a permit to provide professional services.
Besides, having a one-time license is not enough as there is always room for development for a real pro, so they should go on practicing and training to keep up with the demands of the present day and solve plumbing problems effectively and efficiently. There is a set of conditions and guidelines set by the regulatory boards that plumbers should obey. A variety of fines exists for violating any of these rules by a plumber, let alone cases when the authorities suspend the license and revoke them.
The plumbers having no license can entail considerable problems in the aftermath if they fail to perform their work correctly. This can bring about other severe issues for homeowners, such as hefty fines, for example. And severe cases of malpractice on the part of unlicensed plumbers can even lead to his imprisonment.
Permits are a must-have for a dependable plumbing professional if a considerable repair is concerned. To save homeowners from terrible side effects of plumbers' failures, some states give permissions only to certified masters. This ensures that they have appropriate experience and insurance to cover the possible unwanted expenses should a failure occur.
As to the registration of plumbers, there are also things for homeowners to consider. All in all, being registered is required for plumbers in most states of the US. There exists a principal difference lying between a registration and a license. While a simple registration does not guarantee that a plumber has had his skills and expertise verified 'in the field,' a permit does. 
Bonds and Insurances
Insurance of commercial liability serves to safeguard homeowners from terrible consequences from severe mistakes of contractors.
There is a bond of a surety that covers the expenses that insurance does not.
When a plumbing work causes serious questions, while bonded, he will have a substantial back-up from the surety bond that will make all amends for him, concerning the loss of money. Even if a contractor's practice is illegal, the bond will make up for that, too. Should a plumber steal anything from the work site, again, the bond is ready to pay.
To ensure your safety and avoid ample spendings, find out if the plumber you are hiring is bonded or insured. Both things will provide maximum confidence. No doubt, the measure is beneficial for the plumber, too.
3. DIY VS Pro 
Having a household and seeing appropriate maintenance inevitably forces homeowners to attend to some minor plumbing issues by themselves. Such petty problems as clogs in drains, leaks in pipes of faucets, drainage dysfunctions, and more are almost always easy to handle even without having specific education. However, there are times when problems require a more professional approach. It concerns both preventive measures and emergency repairs. On top of that, applying DIY methods can bring about considerable adverse outcomes in the spheres of homeowners' wellbeing and overall safety and security. When one needs to have an entire plumbing framework repaired, one should better convey the issue to a professional plumber.
Before you set to work on some water heater's installation, ask yourself, can I handle it? Bring your problem to the attention of a team of certified plumbers if you find it unbearable. It will save you from possible dangers if anything seriously goes wrong, and considerable expenditure on the following repairs.
But if you have the confidence in your awareness and powers, save your budget by doing anything on your own:
Replace flappers, small hardware, and simple fixtures. You can obtain all the materials with the Internet's assistance or a salesperson in a utility store.
Keep your pipes in appropriate condition and clean them regularly. It will reduce the chances it wears out too fast, and it will also help avoid growing organic build-ups and substantial clogs.
Get a new washing machine of a dryer and install it yourself. There is nothing so complicated about it.
Keep a close eye on the drains and avoid blockages.
Timely replace fixtures with the new ones.
Nowadays, it takes next to no effort to call a plumber and get the job done on the same day. However, you cannot be so sure about the professionalism of the one.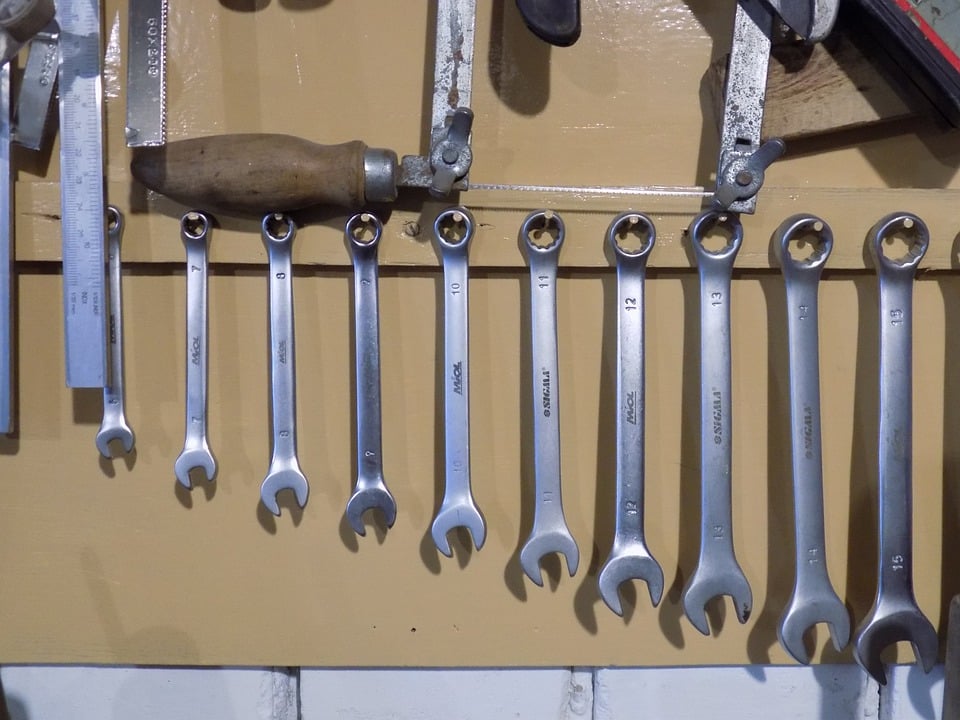 DIY approach embraces affordability; you rely upon yourself, and the responsibility is yours, too; it takes no specific tools. But when it gets to the entire system's renovation, address it to a specialist and prevent major issues.
Sometimes, the problems can remain unseen for you, and it poses a threat to the entire household and empty your budget. Unlike most householders, professional plumbers undergo continuous training, update their knowledge, and upgrade their arsenal of instruments. All that ensures the efficiency of the works they do.
Do not try to remodel a bathtub by yourself as it concerns pipes that can burst or start leaking once you do anything wrong. Sometimes, you will have to follow codes and have permits to perform such jobs. You can cut into some crucial pipeline and start a considerable flood and damage expensive to eliminate.
Leave the installation of sprinklers in your backyard to the pros to handle and some big items of the plumbing system or water heaters. If a sewer pipe needs renovation or repairs, it is better to rely on a professional plumber. 
All in all, there are only two critical things to consider while choosing between The DIY  techniques and professional service: how much experience you have and how sizeable is your budget.
Benefits Of Hiring a Pro
When the issue is significant and cannot handle it on your own, the right choice is to contact a professional plumber. However, a qualified specialist is not so easy to find amid the abundance of ads and reviews on specialized websites. This leads to situations when people have to hire plumbers with little or no experience and license. As a result, such homeowners get low-quality service and may pay the double price to make up for the non-professional plumber's work. The Internet is full of various guidelines and recommendations on how to lower the rates of plumbing works by not hiring a well-qualified master. If you do so, the chances are ample that the result will be dissatisfying. Service provided by experts guarantees the best and the most sustainable result.
The reasons for hiring certified specialists are the following:
They arm themselves with the top-notch technology and use sophisticated instruments, which ensures the service's high quality.
Their expertise allows for providing you with insightful information concerning your plumbing system.
Their experience ensures the top quality and the utmost efficiency of work.
Such plumbers' professionalism helps them identify and solve any related issue and spend less time on it than a non-professional would.
If a plumber is licensed, certified, and insured, you will have nothing to worry about as these features guarantee the best outcome.
The training they continually undergo implies that their knowledge updates regularly and meet the present-day demands.
Failures are rare occasions when a professional employee is on the job. While hiring an amateur can cut down the rates, you will save up in the long run by dealing with a specialist.

4. Where to find one?
There are several ways. First, it is the Internet with lots of services for searching for specialists. Newspapers and magazines can also contain such information in the form of advertising. Yellow Pages is another option worth trying.
Online Services
Nowadays, websites providing people with information about professional services are abundant. Many web pages offer accessible information to contact and hire professionals in any sphere. The basis of these websites' work is people's reviews, shortlisted, and commented by other users online. Of course, some might be unreal, but major websites in the field do their best to filter the reviews and leave only the real ones. To find the best option for you, search and then compare the results you find.
Word of Mouth
The people from your circles, friends, and relatives can have a ready decision for you. Some of them have already dealt with contractors and plumbers, so they can guide you to either the place where they discovered one or give you direct contact of the professional. Word of mouth is a great thing, and even in the age of advanced technologies, this way of getting the right master is among the best ones.
Newspapers and Yellow Pages
Flip through the local paper and be sure you will find out some printed ads describing all sorts of services. They also include reviews of happy customers and contact info so you can easily get in touch with the best professional, according to your local newspaper. Most of the information is verified, and the services are reliable. Compare the offers and make the best choice. However, some companies are more well off than other ones, so they can spend more money on advertising. This can be misleading because the highest rate very often does not equal the top quality.
Reputable professionals may not even need any advertising. But if you don't know any of them, turn to the printed ads.
Hierarchy of Plumbers
There are two main categories: plumbers who solve problems concerning repairs and those dealing with installation and replacement.
There are also three types of credentials concerning the professionalism and experience of plumbers:
Apprentice
A plumber is still at the stage of training he currently undergoes, practicing his skills under the control of a more experienced plumber. They usually accompany masters and journeymen, doing minor works of less difficulty and receiving the precious experience.
Journeyman
After the training and exams are over, a plumber receives a journeyman's license from the state's authorities. Now, he can deal with more complicated tasks and get paid accordingly. Such plumbers usually don't work with plumbing companies, preferring individual business.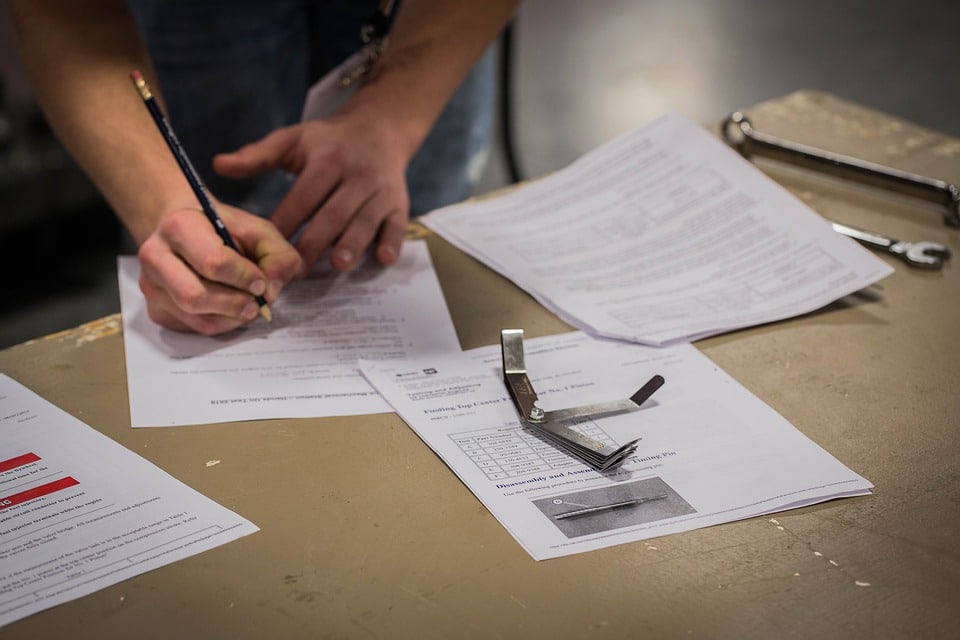 Master plumber
The top of the plumbers' hierarchy is the master's qualification. Their experience is considerable, their practice is sufficient, and many happy clients can prove their work quality. Such plumbers have passed all kinds of exams; however, they never cease developing and updating their knowledge. They establish their own plumbing companies and hire other professionals to their teams. Such plumbers can face any challenge and deal with any tough work.
Beware of too big words used in advertisements, check the qualification of the plumber you are hiring, and the results will be exceptional. Or you can ask around and rely on the past experience of the trusted people from your circles.
The Chartered Institute of Plumbing and Heating Engineering's website can be another helpful option.
5. Top 10 things to Consider 
When plumbing is concerned, the best a homeowner can do is find and deal with a licensed and trustworthy professional. Even the tiniest mistake on the part of a plumber can entail considerable damage and unearthly expenditure. Most repairs and complete renovations will cost you dear and take a lot of precious time on the performance. It will also bring about certain inconveniences while plumbers are on the job.
Despite the adverse outcomes that hiring a non-professional can entail, some people still overestimate the work of amateurs, trying to save up on the rates. Here is the shortlist of 10 most essential questions you should think to ask your future plumber before he sets to work. Consider these carefully as it can help you avoid extra payment and will ensure the top-notch result of your plumbing work.
1. Do You Have A Certificate?
A license is a guarantee of the best quality of service. It also means that the person has undergone all the needed procedures, received education and had ample practice in the field, and obtained the state authorities' respect and certification. Look through the documents, licenses, and diplomas the plumber has. A great plumber will have these ready to demonstrate to you. Even if a plumber is only an apprentice, ask him for a license, too. He should have one. Some good plumbers work without any certificates or permits. While they can be trustworthy and professional enough, minimize the chances to get in trouble by hiring pros only. 
2. How Long Have You Worked In Plumbing?
The longer, the better. A great experience is a matter of years of continuous practice and training. Check the plumber's record to see how many projects he has completed. Major plumbing companies hire plumbers with ample expertise, so you can use their services trouble-free. Ask your contractor about their plumbers' years of practice. Look out for the best ones.
3. How Much Will It Cost?
A free estimate is one way. They arrive at your household, weigh up the issues, measure the future works' scale, and come up with the prices right on the spot. This is an appropriate method of evaluating the costs. If a plumber tries to impose an ample rate while speaking to you on the telephone, think twice before you hire them. Schedule the plumber's visit to let him see the issues by himself and make the precise estimate. This will save you from additional payment. Make him evaluate the price for underlying minor works to ensure the total cost will not disappoint you. 
4. Hourly or Flat Rate?
There can be many small costs included in the main work estimate. Go for a flat rate because it will be the same until the end of the work. Avoid negative surprises by asking your contractor directly about the type of rate they use.  Hourly rate will rely on the time the works will take. Usually, the end of the works delays and repairs last for longer than homeowners expect, which will inevitably increase the total.
Before you sign a contract, figure out all the included rates, and discuss the details with your plumber company's details.
5. Can We Go Cheaper?
Money matters a lot. While choosing the best plumbing team, make sure that the price they offer is reasonable. Check out several plumbing companies and compare their pricing policies. However, do not entrust the solving of severe issues to a company that charges extremely low. It can be the direct sign of the mediocre quality of their servicing. On the other hand, there is no guarantee the most expensive plumber is the best one. Choose responsibly and reasonably to find the golden middle. Don't try to save up on the quality of service, and don't splurge as well. 
6. When Should I pay?
It is another crucial question to ask before the work starts. Beware of full-cost payments in advance, because you can get disappointed at the results before the job is over, and it will be challenging to get the money back. Pay in installments to balance the situation: weekly or monthly pays, depending on the length of the operation, are motivating for the plumbing team members and contractors, and you will be safe from overpaying and considerable time spent on returning your money if anything goes wrong. If a job is minor, you can consider paying when it is over. Most contractors will not mind that. You can also pay as an individual task is over to accelerate the speed of the works. 
7. Who will do it?
Ask the plumber who comes to estimate the cost and measure the issues a question about the person who will perform the repairs or renovation. Find out information about the professional's certificates, qualifications, and overall experience. If possible, check his record to make sure that you entrust your household to a trustworthy person. Good plumbing companies will gladly share this information with you. 
8. Will they clean up in the end?
Some plumbing teams do not provide services for cleaning the work site after they finished the job. It will take you a considerable amount of time to do it on your own or call a cleaning company to do it for you. While some companies avoid this dirty work, others include the cleaning procedures into the total estimate. Do not hesitate to pay a little extra. Your home will be clean, and it will be worth it. Ask your plumbers if they can offer such an option.
9. Who Is Responsible If Anything Breaks?
In case anything happens to your household's features, a professional plumber bears all the responsibility for his failures. However, before the work begins, make sure that the plumber guarantees he will pay if something breaks or goes out of order in your home. A 1-year warranty for the services will be enough for your security. Be careful to get the guarantee in the written form. Avoid those plumbers who don't provide any such warranties.
10. Check Out Some Reviews
And finally, look for the reviews of happy clients on the Internet. Simple as it is, it will help you make the right decision. Don't get fooled by paid comments and browse reliable websites for the information. Look for the companies getting the best reviews, and do not forget to leave one yourself. It will help other homeowners to make the best choice in their pursuit to find the top-quality plumbing company.