What are the best and most visited spas in Sacramento? Where are they located? What sets of services do they provide? We will answer each of these questions in our post on Sacramento's top spas and wellness in 2020. Make sure you finish this post if you are a Sacramentan or planning to visit this marvelous city.
SPA, SALON, AND WELLNESS: WHAT'S THE DIFFERENCE?
Before we proceed with our top-10 Sacramento Spas and Wellness guide, let's make a review on what spas, salons, and wellness are and is there any difference between them since some might get confused when choosing where to go and what to expect in any of these.
SALON OR SPA?
In this guide, you will see a lot of salon-&-spa combinations, so if you always wanted to know if they are one and the same thing or not but were afraid to ask, read closely.
A salon is a place where you get facial and skin treatment, nail procedures and hairstyling, and such. Usually, salons (or beauty salons) are smaller open-space rooms where you don't spend too much time. In addition to traditional beautification services, salons may offer an extended list of treatments such as various types of massages, which is usual for spas.
So now what is a spa, then? A spa is a larger facility that will not only offer everything a salon does but will also add a whole new range of treatments. For instance, in a spa, you will get massages, water therapy, hot tubs, a whirlpool, and a sauna. Spas also offer such things as body-wraps, additional skin care procedures, non-surgical rejuvenation, lips correction, and even buttock enhancement.
A good spa will usually offer you a vast range of treatments and, as a rule, visiting a spa would take you hours or even a whole day. And there are even spas where you can stay for days. That's another key difference between salons and spas. In day spas (spas that are open only during daytime), you will also most likely be offered beverages and snacks. And another difference between salons and spas is that in spas, people would often change into robes while salon visitors usually stay in their streetwear.
And finally, salon and spa prices differ. Salons are usually more affordable, while visiting a spa will make you spend more. However, many spas will offer you spa packages, sets of combined services that will let you save some cash. Although gift certificates, discounts, and memberships are pretty often.
SPAS OR WELLNESS?
The difference between spas and wellness centers is more subtle. If you would like a simple definition of what a wellness center is, then we would say that it's a place where you get not only body treatment but also receive treatment for your mind. Also, it is fair to say that wellness centers are more of overall health centers than just beauty facilities like spas.
There are different types of wellness centers, though. Among them are centers for acupuncture treatment, centers for skin care procedures, and wellness centers run by physicians. There are wellness centers that specialize in weight-loss treatment or providing various nutrition programs for their clients. But the key feature of each wellness center is that they should be regarded as centers not only for physical health but mental comfort, as well.
THE HISTORY OF SPAS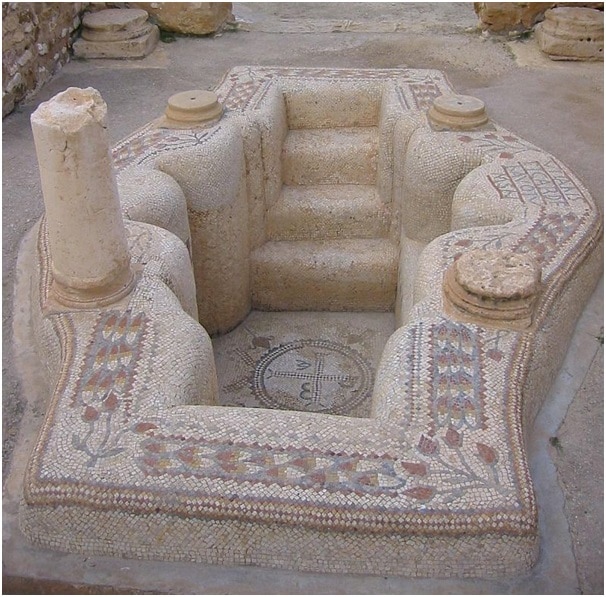 Whether we are talking about spas or wellness centers, trying to figure out the ever blurring differences between them, one thing we know for sure – they have been around for ages.
There are at least two theories of the origin of spas, and both of them go back to the days of the Roman Empire. According to one theory, a "spa" is a Latin alliteration that stands for "Salus per Aquam," meaning "health from water." Another legend has it that Spa is the name of a village in Belgium known for its hot springs that Roman soldiers used to relax their muscles, heal their wounds and regain strength and power.
Some say that the Ancient Greeks made great use of hot baths and everyday massages. And that was more than just a hygiene routine. Hippocrates himself believed that bathing should be used as a treatment procedure against illnesses and a means to restore the balance of bodily fluids.
The first spa in the USA was opened at the beginning of the 19th century in New York's Saratoga Springs. In 1815, there already were two enormous Greek hotels offering somewhat five hundred rooms for their guests.
In 1910, Manhattan's Red Door Salon was founded, one of the older days' beauty salons. And though it pretty much resembled modern-day beauty salons, still, the salon and spa industry had a long way to go. Until in the 1980s, spa businesses started to develop throughout the US. First, visiting salons and spas was a sort of a luxury treat for upper-class women. But things have changed over the years. By 2020, salons, spas, and wellness centers have become more affordable and have grown in numbers rapidly. Today, there are myriads of them for every taste and budget.
Here are our top 10 picks of spas and wellness in Sacramento, CA.
10. IMAGES SALON AND SPA
Where: 3175 Riverside Blvd, Sacramento, CA 95818
Website: http://www.imagessalonspa.com
Open: Tue-Sat
Closed: Sun-Mon
This spa has been in the business for more than 16 years already. Its employees are professionally trained stylists who update their professional skills every year. Among other amenities, this spa has a tranquil day spa, a hair design area, and a hydrotherapy room.
When making an appointment, remember to have your face mask with you. There is also a request to wait for your turn outside the building since Images Salon and Spa does not have a proper waiting area that would provide enough social distancing space.
SERVICES INCLUDE:
Luxury Spa
Waxing
Manicures & pedicures
Massage
Hair design and treatment
Facials & Peels
Spa treatments
Special occasions beauty procedures
9. MINX SALON & SPA
Where: 6060 Horseshoe Bar Rd Loomis, CA 95650
Website: https://www.minxsalonspa.com
Open: Mon-Sat (working hours vary)
Closed: Sun
Minx Salon & Spa is a Loomis-based business occupying a lovely craftsman-style 1900s house stylishly turned into a contemporary beauty salon. This spa has a certain minimalist style to it that some may find appealing. The team of Minx Salon & Spa consists of twenty-five passionate professionals working together to provide clients with the best services at hair styling and coloring.
Minx Salon & Spa has a strict 24-hour cancellation policy. Make sure to cancel your appointment with 24-hour notice. Otherwise, you will face a 50% cancellation fee.
SERVICES INCLUDE:
Haircuts
Hairstyling & coloring
Keratin smoothing
Hair straightening
Bridal services
8. THE SPA SIMPLY SKIN
Where: 1837 Iron Point Road Suite 120, Folsom, CA 95630
Website: http://simplyskinspa.com/home
Open: Mon-Sat (working hours vary)
Closed: Sun
The Spa Simply Skin is a Folsom-based business offering skin and body therapies. The spa's team provides a relatively wide range of facial procedures and peels, as well as body services.
SERVICES INCLUDE:
Facials and peels
Waxing
Body treatments
Healing therapies
Massages (including but not limited to aromatherapy massage, hot stone massage, and migraine headache massage)
7. HAPPY DAY SPA (SACRAMENTO) 
Where: 6911 Stockton Blvd. Suite 500, Sacramento, CA 95823
Website: http://happydayspas.com
Open: Sun-Mon (10 AM – 10 PM)
Happy Day Spa is one of Sacramento's best places to look for body and foot massage services. It's open every weekday and welcomes clients from 10 AM to 10 PM. Happy Day Spa always receives good reviews for its client-friendly environment and the team's professionalism.
SERVICES INCLUDE:
Swedish oil body massage
Hot stone body massage
Deep tissue body massage
Foot reflexology
Crystal foot massage
6. SASSI SALON & SPA
Where: 887 57th St # A, Sacramento, CA 95819
Website: http://www.sassisalon.com
Open: Tue-Sun (working hours vary)
Closed: Mon
Sassi Salon and Spa is Yelp's five-star-spa that has been providing its services to Sacramento clients for over fifteen years. According to the spa's website information, its stylists and technicians are dedicated professionals trying their best to provide their customers with high-quality beauty services. The team at Sassi Salon and Spa works to make their clients look young and beautiful and feel their best.
SERVICES INCLUDE:
Haircuts and styling
Hair coloring
Hair/scalp treatments
Perms & retexturing
Keratin smoothing
Nail services
Waxing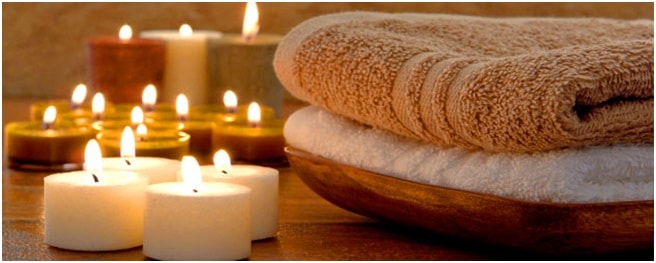 5. ALLURE SALON & SPA
Where: 815 16th Street #4 – Sacramento, CA 95814
Website: http://alluresalonandspa.com
Open: Tue-Sat (working hours vary)
Closed: Sun-Mon
Allure Salon & Spa is one of Sacramento's oldest businesses providing high-quality beauty and spa services for almost 25 years. Allure Salon & Spa's team of dedicated professionals utilizes top equipment to give customers an unforgettable salon and spa experience and help them stay beautiful at all times. Allure Salon & Spa's staff will also help you choose proper products to keep your salon look at home.
When making an appointment, pay attention to the check-in rules and the Covid-19 updates.
Services include:
Hairstyling and treatment
Hair straightening
Waxing
Skin treatment
Face & neck massage
Facials and peels
Tanning
Makeup
Gift certificates
4. BLUE TANGERINE SPA
Where: 5340 Elvas Avenue Ste. 200, Sacramento, CA. 95819
Website: https://www.bluetangerinespa.com
Open: Tue-Sat (working hours vary)
Closed: Sun-Mon
Blue Tangerine Spa offers body and skin spa procedures. The owner, Samantha Leonard, founded Blue Tangerine Spa after visiting Thailand in 2002. For 18 years already, Blue Tangerine provides high-quality body and skin therapies inspired by skincare practices from around the world.
SERVICES INCLUDE:
Facials
Lymph treatment
Sculptural facelift
Glow & Go package (skin hydration and brightening)
Face and body waxing
3. ESTHETICS BY JEANNETTE
Where: 2322 Butano Drive, Suite 103, Sacramento, CA 95825
Website: https://www.ebjspa.com
Open: Tue-Sun (working hours vary)
Closed: Mon
Esthetics by Jeannette is a stylish Sacramento wellness and spa that provides a wide range of services with a touch of European aesthetics.
This spa has a beautifully designed and easy-to-use website with all the necessary information a client might need. For instance, Esthetics by Jeannette's website will not only tell you about the spa's services, gift certificates, or reservation rules. There is also detailed information on check-in etiquette with a bunch of health recommendations, as well.
This spa also follows social distancing protocol due to the Covid-19 situation. So before checking-in, you might want to get familiar with the Covid-19 update on the site's main page.
SERVICES INCLUDE:
Massage
Hand and Foot Rituals
Facials
Hair
Spa
Nails
Waxing
Makeup
ESTHETICS BY JEANETTE ALSO OFFERS:
Spa packages
Corporate packages
Promotions
2. DREAM DAY SPA
Where: 501 Natoma St., Folsom CA, 95630
Website: https://www.dreamdayspa.net
Open: Fri-Mon (10 AM – 4 PM)
Closed: Tue-Thurs
Dream Day Spa is a Folsom-based day spa with an impressive list of face and body services and a dozen spa packages, including various sets of spa procedures. When making an appointment, make sure to get familiar with the Spa's strict cancellation policy, check-in rules, and helpful suggestions.
SERVICES INCLUDE:
Facials and peels
Skin oxygenating treatment
Swedish massage
Aromatherapy massage
Deep tissue massage
Neuromuscular therapy
Pregnancy massage
Hot stone massage
Reflexology treatment
Sugar glow
Get fresh body wrap
Flex
DREAM DAY SPA ALSO OFFERS:
12 spa packages
Gift certificates
Discount
Spa club membership
1. DESTINATION AESTHETICS (MEDICAL SPA)
Where: 768 University Ave., Sacramento, CA 95825
Website: www.destinationaesthetics.com
Open: Mon–Fri, every other Sat (9:15 AM – 5 PM)
This luxurious looking medical spa provides non-surgical treatments and skincare for clients in central California and also has offices in Folsom, Roseville, and Elk Grove. DA Medical Spa is proud of its team of highly-trained professionals who do their daily job with dedication and care for customers' needs.
Destination Aesthetics is known for its solid reputation and high-quality services, including dermal fillings, lip injections. This spa also has its own shop offering top-rated products for skincare.
SERVICES INCLUDE:
Countless face and neck procedures
A great variety of body skin treatment services
DA combined solutions for acne treatment, facelifting, lip correction, chin and jawline correction, nonsurgical buttщсл enhancement, and hand rejuvenation.
Male DA solutions
Bridal services.
SACRAMENTO PLUMBING SERVICES
If you come back to your home from SPA and met some leaking pipe – call to 5 Star Plumbing – company that is providing professional plumbing services in Sacramento area.