An interesting urban process is what has happened to big cities in recent decades: they have become attractive because more and more people move near their capitals or huge ones. Only 30 years ago, those cities were overcrowded by the incoming residents.
People living in such places are experiencing burnout, everyday rush and social contacts that are useless. It is the main reason why suburbs became so popular a few years ago. Living in the best suburbs, you can always be confident that your quiet refuge will welcome you home when you need to get away from all of those people and sounds on the Internet or out in real life.
If you need professional plumbing help, call the Sacramento plumbers team—5 Star Plumbing! Sacramento is not the largest city in California and does not have a large elderly population. But if you are thinking of moving to the best suburbs, we can help you find your new home in this growing community.
The small towns on the city-county border have boomed over the past twenty years, and now they offer something for everyone. Below you will find some useful tips about these areas.
RANKS OF SACRAMENTO SUBURBAN AREAS 2023
In choosing a neighborhood, you may have certain criteria that are more important to you than others. However, we collected data from the Census 2023 with factors most people find significant when picking suburbs to live. Here is our list of what those might be:
A breakdown of service costs;
Availability of health services and the cost of those services;
The average income of residents in the area;
The population of the region is increasing.
A breakdown of the education levels attained by citizens;
The unemployment rate, poverty level, and crime statistics for the area.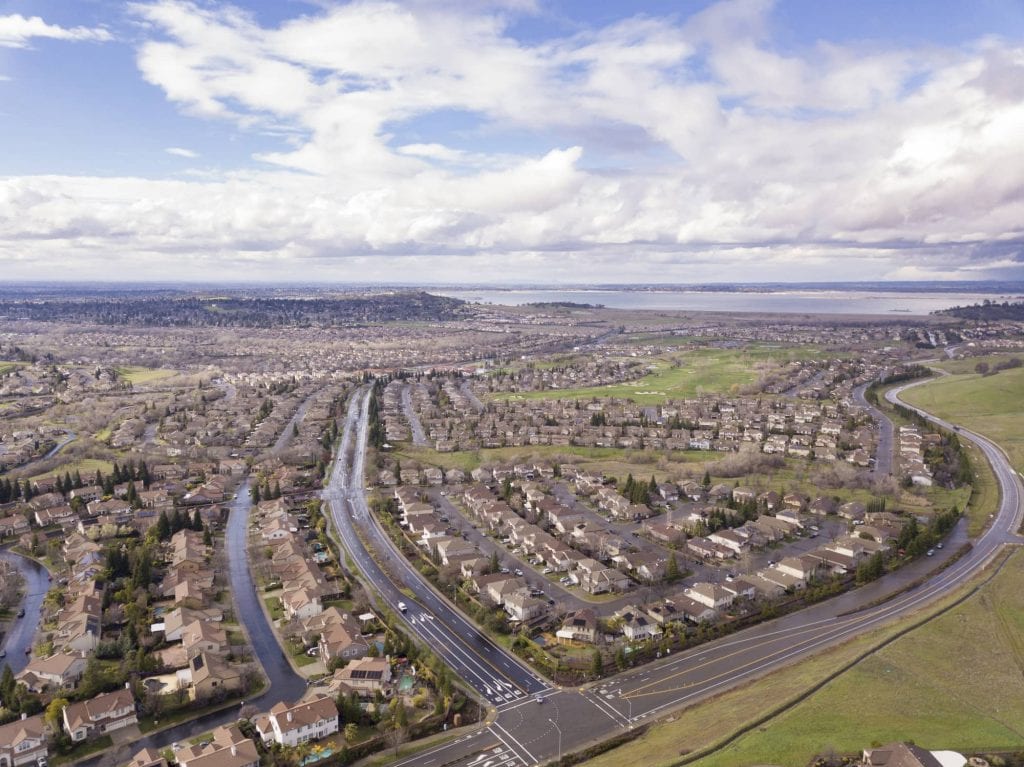 Then we devised a list of top suburbs based on these criteria: places with more than 6,000 residents and located at least 30 miles from Sacramento. 
1. FOLSOM
Folsom used to be a small historic town on the outskirts of Sacramento. It developed rapidly in the 1980s and became one of that city's best suburb. In the last few years, Folsom has seen a major increase in its housing prices and an overall increase in income levels. This growth is directly attributable to big gains on Wall Street as well as low unemployment rates, which have led many people to move here for work
Folsom offers its residents good schools with a nationally recognized football team, high-quality education, beautiful views from the houses. However, the water supply is not limitless; as more and more people move to the town, they will start feeling a pinch on their supplies sooner than expected.
The Sacramento Highway 50, which goes on into downtown from the best suburbs, has become overloaded because of suburban growth and development. This problem may get even worse in the near future.
Pros:
The education levels of various groups.
The availability of high-quality education for children;
Popular football team;
The view from the terrace is breathtaking.
Low crime and poverty rates.
Cons:
Sacramento has absorbed Folsom.
Noisy highway;
Inadequate water supply because of overuse.
2. ROCKLIN
In second place, we have Rocklin. The local average income is almost $100 000 annually, and only 4 percent of the population lacks insurance—which means most people are covered. Low crime and poverty rates are definitely assets, but real estate prices are still high. And utility services—although cheaper than in Folsom—-are almost as expensive. Although the town is small and picturesque, there aren't many good schools to choose from. 
Pros:
Low crime rates;
High incomes;
Almost every citizen has health insurance;
Availability of high-quality education organizations.
Cons:
Overestimated costs for services and property.
3. ROSEVILLE
In the 1990s, this little suburban town boomed. Once a railway town in its old days, it became one of the fastest-growing communities in America.
Roseville has grown tremendously because of the installation in 1989 of an automobile mall. Nowadays all its residents are quite wealthy people.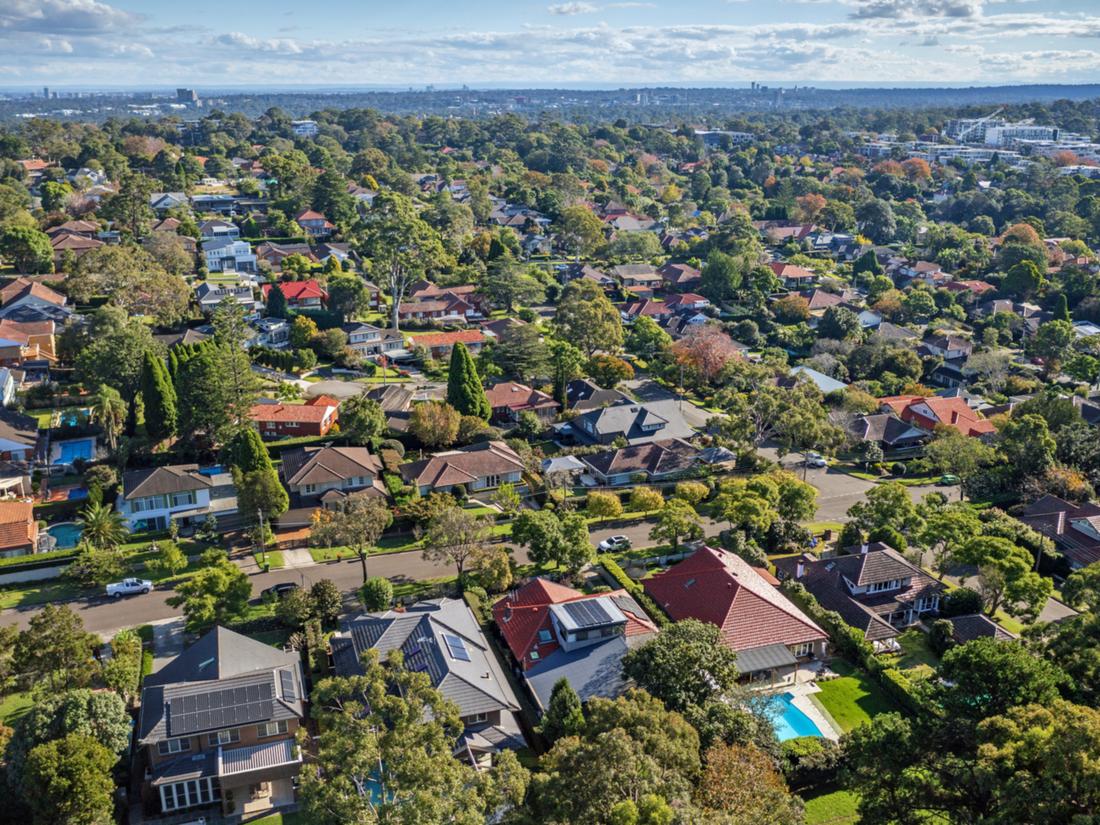 Roseville's roads—Highway 65, Interstate 80 and Roseville Parkway—are overburdened by the area's growing car culture. Yet local authorities lack sufficient funds to upgrade them.
As a result of an almost triple population increase, schools are more crowded than in nearby locations—but the demand is high because lots of people do want to live here.
Pros:
A prestigious living region with luxury residences.
Cons:
Poor quality of roads: Interstate and Highway 65;
Low capacity of schools and lack of educational organizations.
4. DAVIS
Davis is known as the "university town" because of its many schools and education programs. Family couples who want to raise their children quietly and give them a good chance of getting a prestigious scholarship often leave the place looking for an affordable estate in which to live—and start a business.
Residents vote on every decision to extend the housing stock. This keeps population growth in check while also fostering innovation, thanks to an education system that pushes students hard. 
Pros:
Possibility to obtain an excellent education;
Availability of all needed services and conveniences;
Voting regarding building development — control over the population growth;
Everyday improvement of infrastructure and quality of life.
Cons:
High prices for facilities and estate.
5. ELK GROVE
Because of its large population, Elk Grove is a major community in the Sacramento area. But it suffered economically during the 1990s; today, many residents struggle financially. Still, most people own their homes—almost one quarter are "owner-occupied" (US Census Bureau)
After the economic crisis, it is now hard to find a satisfying and well-paid job in this town. However, authorities have plans for annexing some of its land to turn into job centers.
Pros:
Wealthy population (every fourth citizen has own property);
Plans for future developments of the town through Kemmerer Road.
Cons:
Lack of well-paid positions.
6. LINCOLN
Lincoln, one of the Bay Area's most developed Sacramento suburbs, retired its established residential community several years ago. From that time Lincoln has offered working places for almost every citizen and it helps keep a low unemployment rate among citizens.
Although it is true that the cost of living in Lincoln is high, some necessities—such as housing, utilities and groceries—are actually lower than they are in Sacramento. The government of Lincoln has been working to prepare the town for a higher population by addressing transportation problems. The government started from building Highway 65 bypass in order to reduce road congestion, leading eventually to more space on highways and public transportation services.
Besides, the officials who were in charge of managing Linkoln's budget had been accused of stealing money from it—and now new officials are responsible for managing that budget.
Pros:
High level of life;
Developed infrastructure;
Easy transportation.
Cons:
High prices for everything;
New authorities are in the process of integration now.
7. LOOMIS
Loomis residents are well-educated, many of them owning property in the town. Although household income levels tend to be higher in Lincoln than other small towns, it remains affordable for most families living there.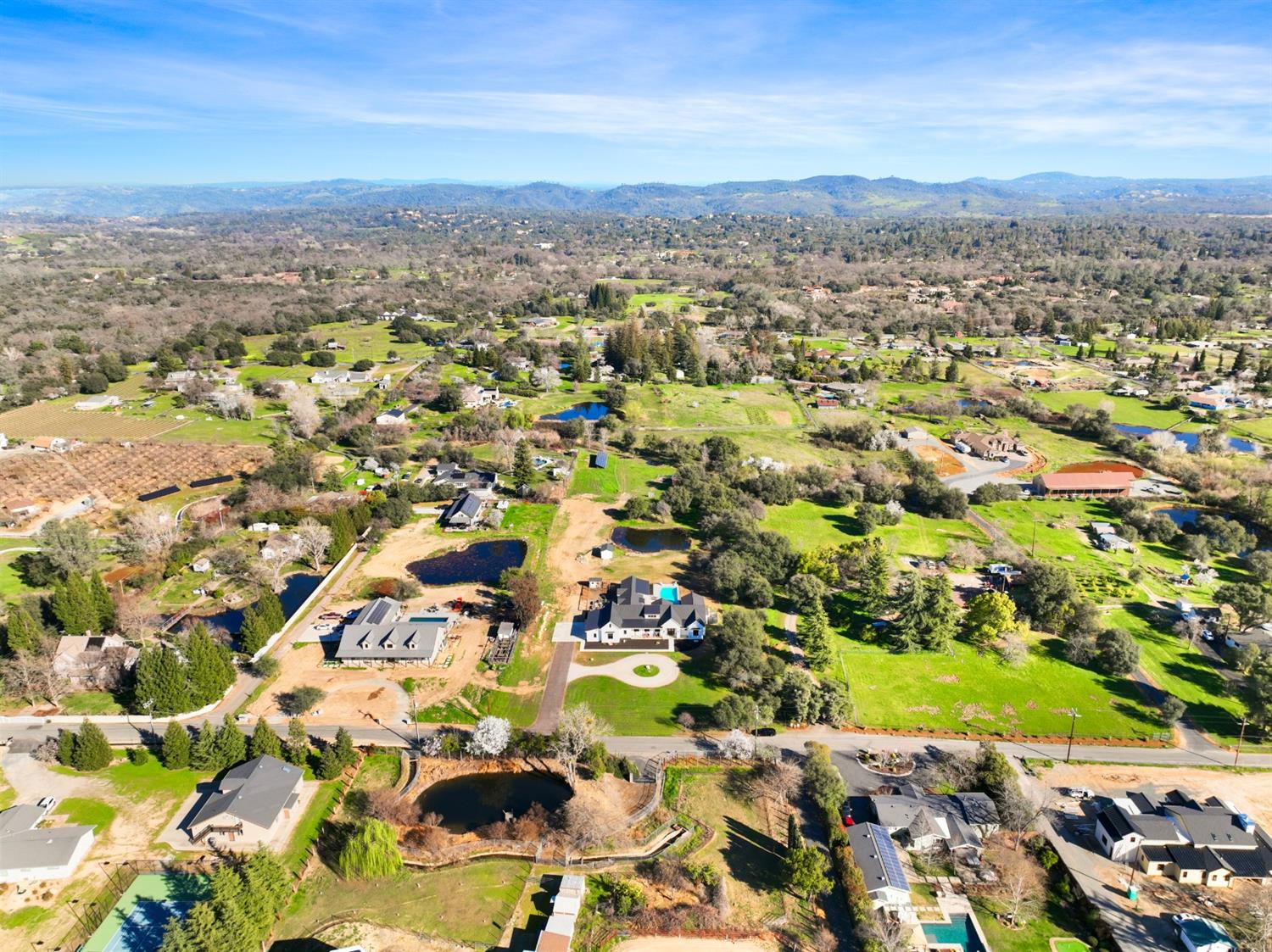 The citizens of Loomis are conservative, and they have top-quality public schools and other educational organizations. Young families moving here can find a safe place to raise children while getting an excellent education.
Pros:
Quick access to the city;
Public schools;
Low and medium prices for property.
Cons:
A small population (if it is a disadvantage for you).
8. WINTERS 
Another small, cozy community is Winters. Town founder Theodore Winters's rancho secured a good share of the land on which today's town stands. Easy access to transportation makes it simple to reach San Francisco quickly and easily
Winters is a small town that has been virtually untouched by crime and unemployment. With strong educational programs and reasonable living costs, it's no surprise that residents continue to move here in droves. With a low percentage of residents lacking health insurance—just five percent—it ranks 8th in the region. 
Pros:
Low level of crime, poverty, and unemployment;
Premium school education;
Accessible transportation system;
Reasonable costs for facilities.
Cons:
The high cost of property and maintenance
9. RIO VISTA
The small town of Rio Vista lies in the delta at the confluence of three rivers: The Sacramento, San Joaquin and American. Its location near these water sources offers visitors many scenic views.
Despite its small population, most of the available space in town remains undeveloped. This makes it possible to implement new ideas about development without damaging existing structures or disrupting established neighborhoods.
When people started to move to Rio Vesta, the demand for housing went up drastically. That's why migration has slowed down in this town recently.
Pros:
Delightful nature and surrounding;
Low level of population density.
Cons:
Low average neighborhood income;
Expensive property.
10. CITRUS HEIGHTS
Although most Sacramento residents do not view this small town as a desirable place to live, it has the potential—with some development—to be the main competitor of other suburbs. The first multiplex cinema in town was established during its initial period of growth in 1970.
In recent years, Roseville has lost a great deal of its appeal to home buyers due to the lack of job opportunities and poor public transportation.
Citrus Heights' citizens usually have to rely on the overcrowded highway to get them into work in other suburbs. It's not their first choice for an alternative and many choose to live in other suburbs instead.
Citrus Heights officials, however, are trying to provide new jobs for people building a new mall with various shops and restaurants. This will decrease the level of unemployment in our city and improve amenities overall. Furthermore, officials want to build a railway that will enable people to travel cheaply and quickly between the nearest settlements and cities.
Pros:
Cheap estate;
Intentions to provide improvements.
Cons:
Overcrowded roads;
A small number of working places.
UNDEREVALUATED BUT GORGEOUS SUBURBS
There are some suburbs that may not seem as interesting or culturally vibrant to people who live in big cities, but they can be great places for families and couples. They tend to have less traffic and lower crime rates than big cities do, so we will give you a brief overview of these suburb-friendly areas below.
Carmichael is the least desirable of all suburban areas. Though it lacks financial crises, Carmichael has an old infrastructure and small population compared to other suburbs. The problem is a labor shortage caused by its negative image as unsafe due to gang crimes.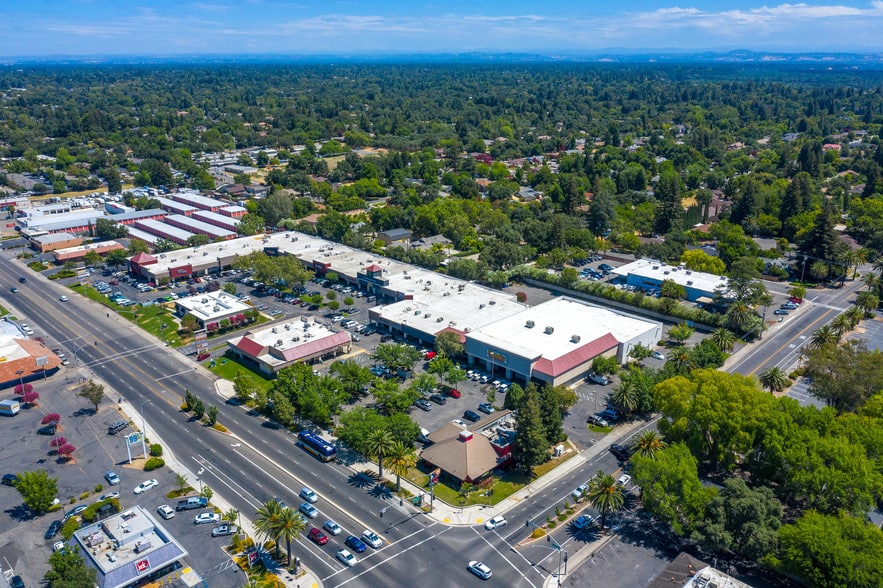 The census shows that a large percentage of residents here are retired, and there aren't enough working people to provide improvements. It will be great if some assisting centers support Carmichael and attract more young people—they could help provide resources while also making the community feel vibrant again. In addition, Orangevale and Fair Oaks face similar challenges now: their populations have declined significantly as well in recent years so it's imperative they work together 
The area known as Rancho Cordova is developing rapidly and will continue to do so in the future. There are two parts of this town, New Rancho and Original Rancho—they are different stages of growth right now.
Rancho Cordova attracts many tech companies and workers, but the original town there has become too small to accommodate everyone. The local government plans on building more offices for people so that they can earn enough money from migration and raise their standard of living. This town is situated in a convenient location, making it easy to reach from the city. Moreover, prices are affordable for young families—but they may increase over time.
Now is a better time than any to move to this Sacramento suburb, as it continues its rise in popularity. West Sacramento is a unique Sacramento suburb of the greater metropolitan area, as it has grown steadily since 2000.  However, despite its growth and rising incomes over that time period, West Sac actually ranks low in terms of both home ownership level and educational attainment.
West Sacramento has a relatively large population of college-educated residents, and newcomers may find it offputting. However, it can be an attractive destination for those who are considering making West Sacramento home—particularly if authorities continue to enhance the quality of life in this Sacramento suburb.
Arden-Arcade is a wealthy region and contains many luxury entertainments, stylish houses, and swimming clubs. One such club was home to Olympic gold medalist Rowdy Gaines.
The population in Arden-Arcade has grown to more than 100,000 people. However, the area is marred by significant income inequality: there are many poor residents and a large number of wealthy ones. The large income gap between these two groups has led many people to shun Arden-Arcade as a result of the neighborhood's bad safety and surroundings. With ownership rates so low, no one wants to live here—so that aspect plus this fact can stop you from selecting Arden Arcade.
SUMMING UP
Your surroundings can affect both your physical and mental well-being, so you should take great care in choosing where you will live.
Before you select a suburb for permanent residence, be aware of what factors are important to you and consider those as more significant.